Page 1 of 1
You cannot start a new topic

You cannot reply to this topic
What app is this?
Posted 13 July 2012 - 10:07 PM
Hi, Can someone PLEASE tell me what app this is?!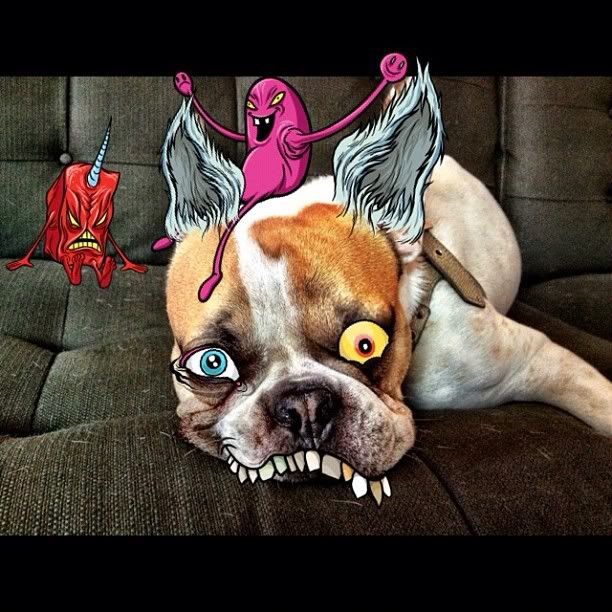 ---
Posted 15 July 2012 - 09:43 AM
It could be photoshop... or it could be sketchbook pro.

---
Posted 15 July 2012 - 10:24 AM
it doesnt look like an app to me... >.<

---
Posted 15 July 2012 - 12:03 PM
Are you asking if it is an app icon or which app did it come from?
Dunno know of an app that has an icon that looks just like that. If you are asking from which app it was created, well I agree with mountaindroid, it could be photoshopped. I have never seen some cartoon options that look like that on instagram, pixlr o matic or pic say i believe...

---
Posted 16 July 2012 - 06:46 AM
i often check apps/games on itunes but i never seen like this before... not even close to that one..

---
Posted 17 July 2012 - 10:23 PM
Thanks, I found it... It's an app called 'waycooler'

---
Posted 07 August 2012 - 11:48 PM
Its look like image not look like app.

---
Posted 11 August 2012 - 09:05 PM
hahaha... i've checked the app in itunes and it looks fun...
---
Posted 20 August 2012 - 08:03 AM
The only app I can think of that can take a photo and overlay graphic images is
VooDoo Photo
. It must be an app that does the same thing. Hope this is helpful!
---
Posted 24 August 2012 - 06:31 AM
The more I look at the app, the more I find it disturbing.

---
Share this topic:
Page 1 of 1
You cannot start a new topic

You cannot reply to this topic
---
2 User(s) are reading this topic

0 members, 2 guests, 0 anonymous users